We build gardens...

...and grow gardeners
Ketchikan Community Gardens are a network of cooperative & demonstrative gardens that build connection, increase food resiliency and knowledge, and are used in a collaborative way for food education and awareness.
Learn how to plan a raised garden bed, build your own worm bins, and harvest your bounty, or stop by our Seed Vault at The Commons to get your garden growing.
We offer workshops on many topics, and hope that these gardens become a
community hub for food knowledge sharing and skill building.
Is your garden the envy of your neighbors? Does the inside of your house look like a jungle but you are terrified to grow anything outdoors? Did you manage to kill the plant your coworker said was unkillable? Wherever you are in your journey, the Ketchikan Community Gardens will have something for you.
Clover Pass Community Garden
105 North Point Higgins Rd
The largest of the locations this garden has 9 high beds, 21 regular beds, 6 climbing beds, and 9 shrimp pots.  With multiple picnic tables donated and a sandbox this location is bustling with activity most days during the summer.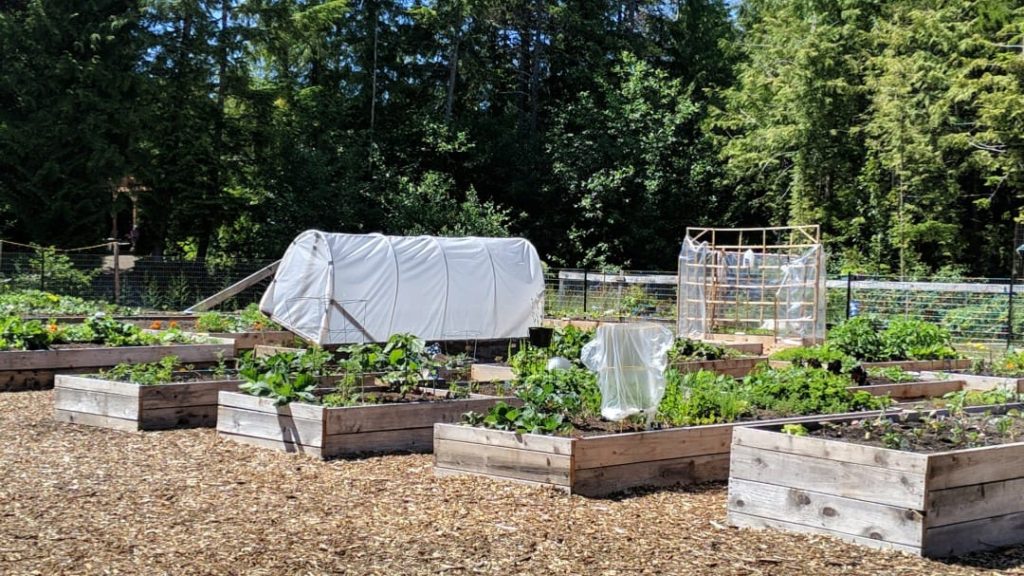 Thank you to Clover Pass Community Church for generously providing the land to host the garden.
The Commons Community Garden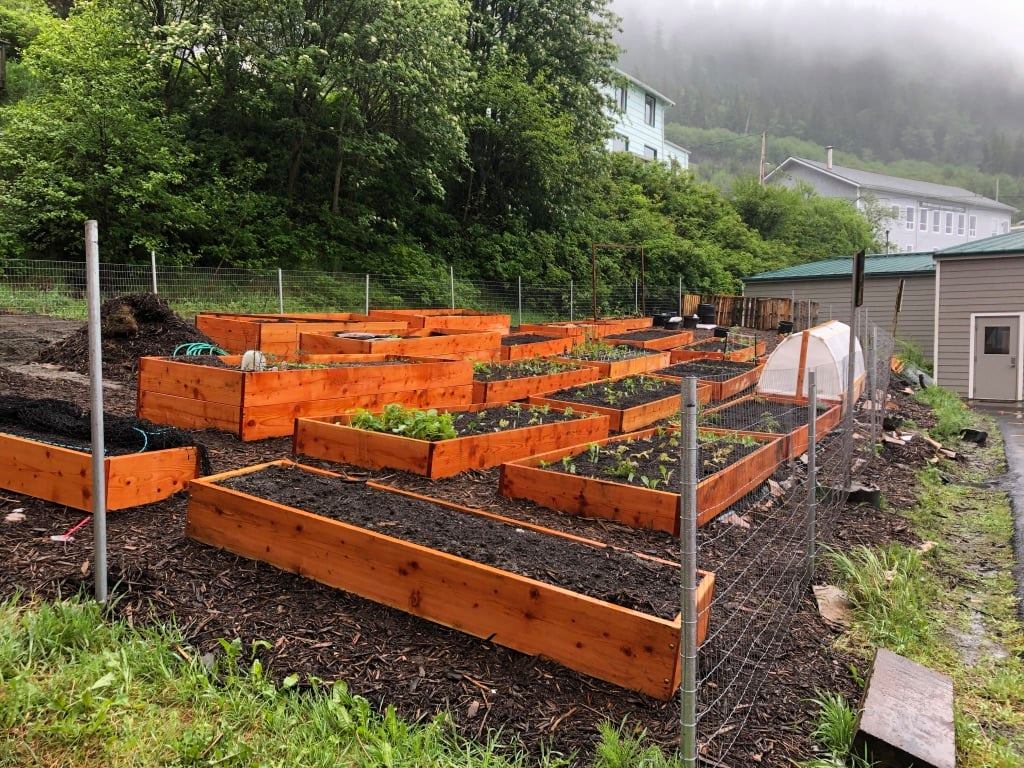 With land provided by Tongass Federal Credit Union, this location is right in the center of the city and next to a coffee house.
There are 4 high beds, 13 regular beds, 5 climbing beds and compost bins.
We partner with local community non-profits to support engagement from a diverse group of people and abilities.
Need some seeds? Come and take what you need!
Have some seeds? Share them with the community!
Hosted at The Commons/Pilot House location this fabulous community sharing site is host to a variety of seeds for all your needs!  It also boasts a "community share library" focused on all things gardening and growing.
Coordinated and managed by Rendezvous Senior Services this site was supported by the PeaceHealth Grant for improvements that made it more accessible and wheelchair friendly.
It features raised beds at waist height and a lovely sitting area.
We gratefully partner with them when we have members who need accomodations.
We accept applications for the year from early January through March of each year. First, read the Member Handbook to learn about Fees/Service Hours, rules and expectations, and the application process (including how we assign plots). When the application period is open come back to apply for your garden plot!
There are no workshops currently scheduled.
Past Workshops
Seed Saving
Seed Starting
Composting
Sqft gardening
Building Hoophouses
Mini-greenhouses
Bugs, grubs, and thugs
Ammendments and more
New Location Needed for 2023
We have to move from The Commons - please help us find our new home!
Contact us!